A Midsummer Night's Demon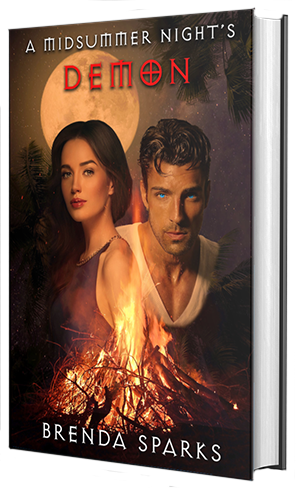 Born a witch, Daelyn Torres knows little outside her home and work. A chance blind date promises adventure and a walk on the wild side. But her night on the town takes a deadly turn when she is gravely injured and left to die. A handsome, mysterious stranger comes to her rescue and brings with him a passion she has never experienced. Daelyn never believed in things that went bump in the night but is more than willing to be seduced by the sexy demon who marks both her body and soul.
A dark guardian sent to investigate a series of missing person cases, Ky Robinson is ready for anything, except the insatiable desire that engulfs him when he meets Daelyn. He senses that their destiny is intertwined and vows do everything in his power to keep her safe. The only problem: demons and witches go together like fire and ice.
---
One night. One choice. One problem…
Demons and witches go together like fire and ice.
---