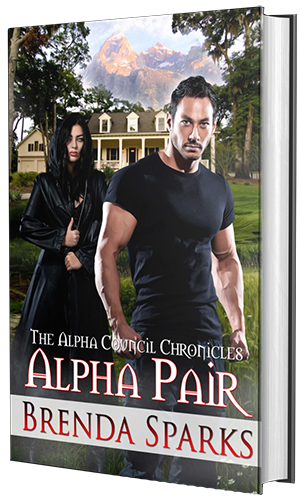 How strong is the blood that binds? Tatiana Bolovich is a beautiful femme fatale with a haunting history. Having recently discovered the brutish Demetri Romanoff is her heartmate, she spent the past year avoiding him, but the Fates have other plans.
Demetri commands every situation. A strong, valiant warrior he's used to being in control, that is until he is kidnapped by demons. Forced to endure unspeakable experiments at the hands of his enemy, the Alpha discovers just how out of control life can get.
Summoned by the Alpha Council, Tatiana grudgingly helps track Demetri down, promising herself that she will disappear from his life forever once the job is done. But matters of the heart are not so easily ignored. Will she give him a chance to prove himself, or will she deny her nature and slip away into the night?
---
He wants control. She wants independence.
Together they will learn submission can be their greatest strength.
---
Some of the links I may post from time to time are "affiliate links." This means if you click on the link and purchase the item, I will receive an affiliate commission.
Please understand I only recommend products or services I use personally and believe will add value to my readers.
I am disclosing this in accordance with the Federal Trade Commission's 16 CFR, Part 255:"Guides Concerning the Use of Endorsements and Testimonials."